REAL MARKET RESEARCH

Wed, September 16, 1998

THE SUPPORT REPORT

The First and Only Daily Report for the Service and Support (CRM) Industry
Resource Center

The One-Stop Shop for Service & Support Resources

News Archive
Career Corner
Demo Central
Support Library
Subscribe - free


Support Suppliers
Support Publications
Support Calendar
Support Stock Index
Unsubscribe





Today's SSDEX Figures

Index

Close

Change

Percent

SSDEX


Dow
Nasdaq
S&P500

58.68

8089.78 1689.91 1045.48

0.51


65.39
11.80
7.80


0.87%

0.81%
0.70%
0.75%

Support Stock Index (SSDEX) is the support industry's health barometer. It is a measure of the stock performance for companies that sell products and services to the support / customer interaction industry. On 12/31/96, SSDEX's value was set at 100, making it easy to see how the industry is performing as a group.




Today's Gainers and Losers

Company

Close

Change

Percent

APAC Tel.
Datawatch
Firstwave
Remedy
ICT Group
Teletech
Peregrine
SITEL
Aegis Comm
Applix
Melita
Precision
SPS Pay
Astea
Inference
West Tel
Clarify
Siebel
Sykes
Aspect
Pegasystems
IMA
Vantive

5 3/4


1 3/8
2 7/8
10 1/2
2 3/4
7 1/4
34 1/4
3 9/16
2 3/16
2 1/2
10 1/16
6 3/8
31 7/16
1 3/4
3 11/16
10 1/2
9 3/4
25 3/8
15 3/4
26 1/2
17 7/8
5 7/8
7 15/16

1 3/8
5/32
5/16
1
1/8
5/16
1 1/4
1/8
1/16
1/16
1/16
0
0
0
0
0
- 1/32
- 3/16
- 1/8
- 1/2
- 1/2
- 1/4
- 7/16

31.43%
12.82%
12.20%
10.53%
4.76%
4.50%
3.79%
3.64%
2.94%
2.56%
0.63%
0.00%
0.00%
0.00%
0.00%
0.00%
-0.32%
-0.73%
-0.79%
-1.85%
-2.72%
-4.08%
-5.22%

---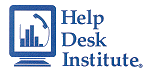 Bringing together people, process and technology
For more information, call 1-800-248-5667 option 2
HDI Tip of the Day
If a service request is unresolved by first-level support, your call flow process should manage the service request through all levels of your support center. -- Managing Unresolved Service Requests


You can be a Help Desk Expert in Just 3 Days
This is a free service of Real Market Research. If you enjoy "The Support Report," please feel free to forward it to others. You may also register your colleagues using the form below by filling in their email address and choosing which version they'd like to receive. Thank you!
Plain Text version (choose this if you're not sure)

HTML version (requires HTML-capable mailreader)

---
SAP Acquires Call-Center Software
SAP announced that it acquired the call-center technology of AMC Development LLC, a computer-telephony integration firm. The call-center technology will be an integral part of SAP's new customer-relationship management system, Focus. The call-center technology was originally developed by AMC as an enhancement to SAP R/3. It will support telephone, mail, and other media across all divisions of an enterprise and will include inbound and outbound calling, telemarketing, and telesales. As part of the partnership with SAP, AMC staff will lend their call-center domain expertise to help support professional services training. Terms of the deal were not disclosed. SAP Focus aims to help enterprises manage the life cycle of customer relationships, including marketing analysis and planning, customer contact, order management, and customer service and support. SAP Focus will feature, along with the call-center technology, a sales-force automation component, E-mail and Internet-based direct marketing, and telesales, all due by year's end. In addition, SAP will deliver field service automation sometime next year, the company says.


Tivoli Systems Releases Service Desk Management Solution
Tivoli Systems announced today the availability of Tivoli Service Desk 5.0.2, to help IT organizations deliver service level management to their customers. Tivoli Service Desk also introduced a new web-client platform that enables IT managers to distribute and manage their service desk applications more easily.


Inference Appoints Internet Marketing Guru John Katsaros to Board
Katsaros is president of Collaborative Marketing, a Los Altos, Calif.-based marketing consulting company. The Company also announced that Anthony Sun of Venrock Associates and Thomas Davenport of Andersen Consulting have resigned from its board of directors.



Customer and Partner News
VitalSigns Software Joins Remedy Partner Program
VitalSigns Software, Inc., a provider of solutions that enhance the performance of business applications, today announced it has joined Remedy Corporation's Product Partners program. This partnership brings together VitalSigns' real-time, application fault management and troubleshooting solution, VitalHelp, with Remedy's help desk solutions.


Spartan Stores Improves Customer Satisfaction with Tivoli Service Desk
Using software products and services provided by Tivoli Systems Inc., Grand Rapids-based Spartan Stores has reduced maintenance costs by more than 90 percent. The help desk is called on to field, track and resolve issues ranging from problems with PCs, networks and phone system applications, to customer problems with point-of-sale hardware. With nine full-time Level 1 help desk associates, Spartan must respond to an average of 1,300 calls per week--about 60 percent from end users and 40 percent from retail customers.


Foresight Software to OEM Pilot Software's Service Intelligence OLAP Application; Foresight to Market Solution as En-telligence
Foresight Software and Pilot Software today announced at their joint user conference an OEM agreement under which Foresight will market Pilot's Service Intelligence decision support solution under the En-telligence name. As part of the agreement, Pilot will provide Foresight with products specially configured for Foresight's Service Management System.


Onyx Acquires Marketing Library System
Onyx Software Corp., a vendor of customer-management software, yesterday said that it would acquire EnCyc, a developer of marketing tracking software. Onyx will incorporate EnCyc's Marketing Encyclopedia System into its Customer Center, a marketing and sales software application that lets users view customer information.